Common summer skin woes + how Rationale Skincare can help
Common summer skin woes + how Rationale Skincare can help.
Summer is a season that many of us look forward to – the warmer weather, the longer days, and the chance to spend more time outdoors. However, the summer sun can wreak havoc on our skin, causing a variety of common skin woes. In this blog, we will discuss three of the most common summer skin woes – hyperpigmentation, dryness, and the need for SPF – and how to combat them using products from the luxury Australian skincare brand Rationale.
Hyperpigmentation
Hyperpigmentation is a common issue for many people, especially those with darker skin tones. It occurs when the skin produces too much melanin, resulting in dark spots or patches on the skin. One of the most common causes of hyperpigmentation is sun exposure, which is why it is so important to wear SPF every day.
Rationale has a range of products that can help combat hyperpigmentation, such as their Brightening Mask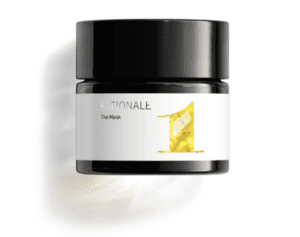 which contains niacinamide, a form of vitamin B3 that has been shown to reduce hyperpigmentation and improve skin texture.
This key ingredient has been scientifically proven to:
Regulation of Melanin Production

Brighten and Even Out Skin Tone

Have Anti-inflammatory Effects

Acts as an Antioxidant

Enhances Skin Barrier Function



Another product from Rationale that can help with hyperpigmentation is their Superfluid SPF30+, which not only provides broad-spectrum protection against UVA and UVB rays but also contains antioxidants that help to protect the skin from free radical damage. The Superfluid SPF50+ is a lightweight, non-greasy formula that is perfect for daily use, and it also contains zinc oxide, which helps to soothe and calm the skin.
Dryness
Another common issue during the summer months, especially if you spend a lot of time outdoors in the sun and wind is dryness. Dry skin can be uncomfortable and can even lead to more serious issues such as eczema or dermatitis if left untreated.
One of the best products for combating dryness is Rationale's Enriched Crème, which contains a blend of hyaluronic acid and ceramides. An extraordinary blend of bio-supportive Zinc and Iron Oxides that work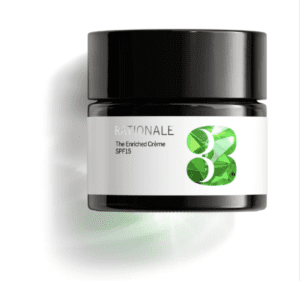 together to visibly calm and strengthen your skin, revealing a radiant complexion. This innovative formula combines topical epigenetic boosters and Skin Identical nutrients to support hydration and create a protective barrier against environmental stressors. Additionally, the inclusion of light-amplifying particles adds a touch of brilliance, enhancing your natural radiance for a stunning finish. Lightweight and fast- absorbing, makes it perfect for use under makeup or on its own.
Of course, one of the best ways to maintain long-term skin health is to wear SPF every day. We cannot stress enough how important it is to wear SPF every day, even when it's cloudy or you're not planning on spending much time outside. Sun damage is cumulative, which means that even brief exposure to the sun can add up over time and lead to serious skin damage such as premature ageing, hyperpigmentation, and even skin cancer.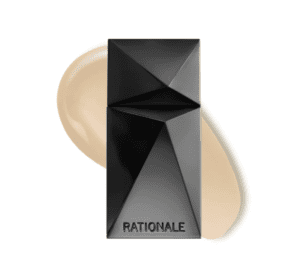 Rationale's Superfluid SPF30+ is one again a fantastic option for those looking for a high-quality sunscreen that not only provides broad-spectrum protection but also contains a range of ingredients to help improve the overall health and appearance of the skin. In addition to the moisturising ingredients mentioned above, the Superfluid SPF50+ also contains vitamin E, which is a powerful antioxidant that helps to protect the skin from free radical damage.
Moreover, a must-have in your daily regime is the Tinted Serum SPF50+. The transformative power of this hydrating daily serum not only provides a radiant and translucent finish but also offers advanced solar and environmental protection. Its proprietary Zinc Fusion technology ensures your skin is shielded from harmful elements. Enriched with Skin Identical Melanin and photo-protective metallic oxides, these bioactive pigments are responsible for the formulation's luminescent tint, ensuring a natural glow without any white cast. Let your skin radiate with the brilliance of our unique, light-filled formulation. 
Soon to be available online and in clinic!