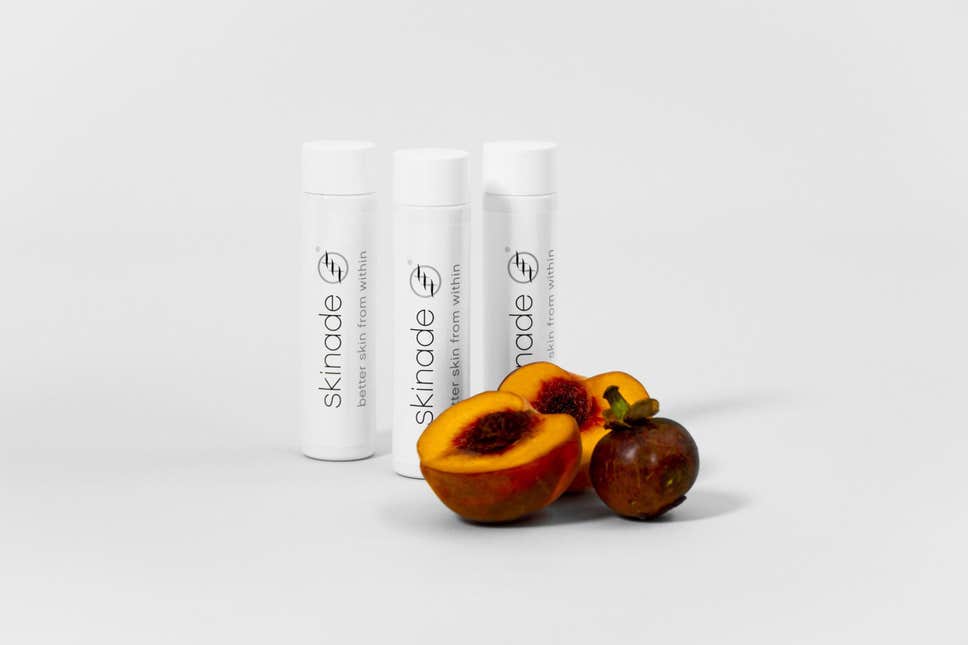 The world of Skin Care – fresh ways to a luminous complexion
The world of Skin Care – fresh ways to a luminous complexion
The world of skin care is changing rapidly with ever more effective products and procedures coming on the market. So what do the world's leading surgeons think about the latest emerging trends?
Dr Paul Banwell, a plastic surgeon of international renown and a Visiting Professor of Plastic Surgery to Harvard Medical School, is also an expert in cosmeceuticals (medical grade skin care). He says that one of the most important new emerging group of products in the field of skin rejuvenation are the so-called nutraceuticals. An interesting concept that has revolutionised the skin health world.
"We all know that living a healthy lifestyle, eating well and drinking plenty of water can improve your skin quality," says Dr Banwell, who is the Founder and Director of The Banwell Clinic, which promotes excellence in skin health and cosmetic surgery and was also the Founder and previous head of the Melanoma and Skin Cancer Unit (MASCU) in East Grinstead, one of the largest skin cancer units in the UK.
"Some excellent Research Scientists at one company have produced a novel collagen drink that improves skin health from the 'inside out'. They have carefully formulated and refined the product over many years and produced a unique drinkable collagen and vitamin fest."
The science behind this is intriguing. "Specially produced low molecular weight collagen fragments are rapidly absorbed into the body and 'trick' the body to up-regulate collagen production in the skin which in turn leads to improved appearances," says Dr Banwell. "At the Banwell Clinic, we were very dubious of such claims but we trialled it in our patients and have had amazing  feedback – patients have noticed often quite dramatic changes to their skin in terms of their complexion, luminosity, wrinkle reduction and also improvements in acne or rosacea."
The use of nutraceuticals is part of a wider approach to healthcare. "We have implemented a holistic approach to skin health and thus Skinade (the multi- award winning leading brand) forms the cornerstone of our tailored medical skin programmes for all of our patients," says Dr Banwell. "For me as a surgeon scientist, I was even more interested to hear of the latest results of a clinical study demonstrating significant dermal changes as measured by Dermascan high resolution ultrasound technology."
Fundamental to a luminous complexion, however, is getting into good habits with a high quality effective skin care regime.  The old concepts of cleanse, tone and mositurise have been replaced with advanced, contemporary concepts involving the latest research in photoprotection and ageing well: Immune protection, antioxidants, effective moisturisers, cleansers, hydroxyacids and vitamin A products form the cornerstone of this new paradigm in skin care. Furthermore  'superfluids' are also destined to revolutionise photoprotective skin care formulations. "These near-zero viscosity microemulsions  create ultrathin films over the skin," says Dr Banwell. "This amazing technology developed in Australia by Rationale Skin Care (they lead the world in  sunscreen technology) enables double the SPF protection with half the amount of actives. Look out for B3-T which is now available in the UK."
Also look out for hyaluronic acid, which is used in dermal fillers and is also an excellent topical treatment. "It is capable of holding up to 1000x its own weight in water and hence helps to restore critical moisture to dehydrated skin, increases skin's suppleness and reduces the appearance of fine lines and wrinkles," says Dr Banwell. "Whilst hydroxy acids are known to many and have been around for some years now, we also believe they are essential as a night-time treatment. Whilst they  seem to have fallen out of favour, new formulations of hydroxy acids in different strengths help chemically exfoliate the skin and balance its pH for a smoother, glowing complexion. Lactic and glycolic preparations are best."
For further information  please call 01342 330302 or email help@paulebanwell.com.