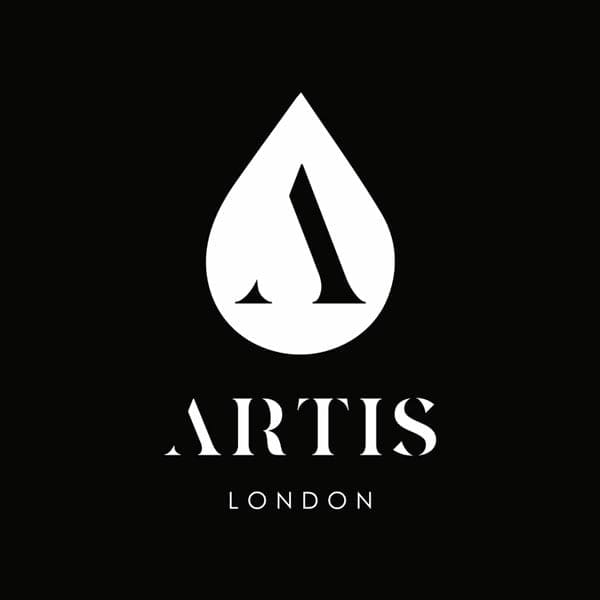 New lifestyle and enhanced recovery supplements from ARTIS London
Mr Banwell is delighted to be introducing ARTIS supplements into his clinical practice at The Banwell Clinic to support patients through their surgical and non-surgical procedures as well as beyond into their daily lives.
This is the culmination of much research and the desire to optimise scarring, accelerate healing processes and to improve general wellbeing in the post -procedure period as well as later on for lifestyle purposes. Mr Paul Banwell's immense experience in the surgical sciences and an in-depth knowledge of wound healing has allowed him to formulate these supplements and now offer them in the Banwell Clinic.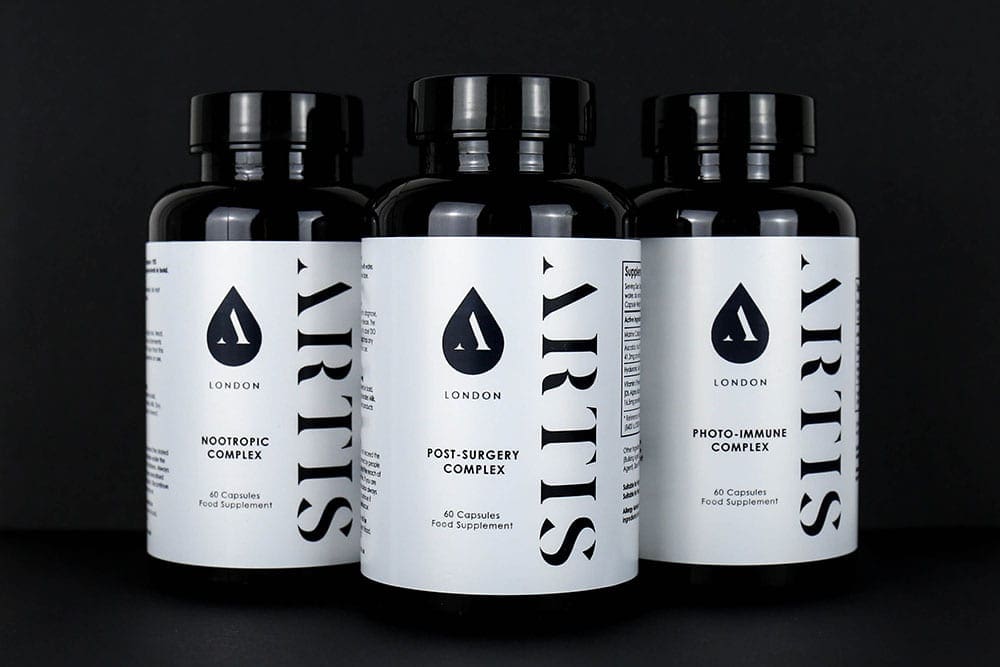 Post surgery and post procedure supplements
ARTIS's Post Surgery Complex and the Nootropic Complex form the cornerstone of their lifestyle range of supplements . The Post Surgery Complex aims to enhance surgical recovery, optimise scar healing and skin health as well as provide potent anti-oxidant support and boost immune function. It also promotes collagen formation. The principal components of this formulation include a potent blend of hyaluronic acid, marine collagen and vitamins C & E. However, ARTIS London have also sought to extend the physical benefits of the post procedure supplements to include nootropics which potentially offer immense benefits to the psychology of patients too.
Nootropics and psychological support
The ARTIS Nootropic Complex helps optimise surgical recovery by enhancing well-being and cognitive function. Furthermore the ARTIS Nootropic Complex aims to provide ideal conditions for mental clarity, improved focus, improved memory and positivity. The carefully curated, potent formulation includes L-Theanine, Guarana Extract, Caffeine, Phosphatidylserine, Black Pepper Extract, Ginkgo Biloba Extract, L-tyrosine, Green Tea Extracts, L-Arginine, L-Carnitine and Grape seed extracts. These clinically-proven formulations of nootropics and adaptogens appear to boost brain function and thus are ideal to help maintain mood and facilitate a faster recovery following surgical and non surgical procedures.
Future Plans
There are other products in the ARTIS London range which boost breast health (Breast Complex) and support photo-immune protection (Photo-Immune Complex). These can be combined with Post Surgery Complex and Nootropic Complex following breast surgery or skin surgery respectively or used in isolation on a daily basis for a multitude of wellbeing benefits.
ARTIS London also have plans to release their Nourish Complex, Skin, Hair and Nail Complex, Probiotic Complex and Omega Plus Complex later in the year.
Find out more about ARTIS London
Please feel free to contact the Banwell clinic on 01342 330302 or email help@banwellclinic.com for further information on ARTIS London supplements.