Motiva Breast Implants London
Motiva Breast Implants are available in London through leading UK cosmetic surgeon Paul Banwell.
Developed by Establishment Labs and with global approval in more than 60 countries, Motoiva Implants are proven to have a range of benefits compared to other options for breast augmentation.
The implants look and feel more realistic, scarring is virtually invisible and there are hugely innovative and unique safety features.
In this page, we will provide further details about Motiva Breast Implants and also talk a little about Paul Banwell and why, from his Harley Street Clinic, he is considered a leading cosmetic surgeon in London.
Motiva Breast Implants London – Key Information
The result of three decades worth of research and experience, Motiva implants are the most advanced form of breast implants available.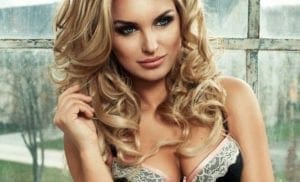 There is actually more than one product – the Motiva range includes Motiva Ergonomix, which aims for a natural look and feel and incorporates the ProgressiveGelTM Ultima Silicone Gel. Motiva Round creates a fuller profile and uses ProgressiveGelTM Plus Silicone Gel.
The suitability of each would be discussed in consultation, having two similar but different products simply gives a surgeon more options to create the desired results.
What sets Motiva apart, and the reason their implants have been trusted by hundreds of thousands of women around the world is the combination of stunning results and unmatched safety.
The implants use Smoothsilk technology, this development by Establishment labs ensures the breasts and body do not react negatively to what is a foreign body; a problem that can be apparent with other implants and was a historic problem relating to plastic and cosmetic surgery.
Smoothsilk is patented to Motiva Implants, it uses a biocompatible surface that will reduce irritation and inflammation of the breasts and wider area – final results can therefore be visible more quickly post surgery.
As outlined in our main page on Motiva Implants, both options within the range have a superb mix of elasticity and viscosity.
The surgery can be achieved without any visible scarring, using the Nordquist procedure a small incision is made in the armpit and the implant inserted through this region. This approach is only possible because of the implants' superb elasticity, it allows them to be inserted via the Keller Funnell technique.
Longer term, this elasticity and shape retention means that the likelihood of follow up surgery being required at any time is greatly reduced.
One incredible piece of technology relating to Motiva Implants is the use of the most complex 3D scanning – implant projections using a breast implant matrix.
This projection software, of which Paul Banwell is a practitioner, gives patient and surgeon an accurate 3D representation of how the breasts and the patient would look post surgery. Not only does the Crisalix 3D breast scanning give patient and surgeon  the ability to discuss the potential results with more clarity, images can also be shared with the patient's family and friends should they so wish. This, for example, would allow someone to consult with their mother or partner to get their thoughts on the potential results.
Safety Features of Motiva Implants
Motiva Implants produce stunning results, but what safety innovations do they include?
The warranties are unmatched, the longest of any implants available in London or elsewhere in the UK.
Motiva implants are all covered by the Always Confident Warranty against rupture and by a Product Replacement Policy against Baker Grades III and IV of capsular contracture for a period of 10 years.
The technology incorporated into these implants greatly reduces the risk of infection and post surgery complication – the overall complication rate is below 1%.
They also have unique BluSeal technology, this a barrier layer that is light blue in colour with a light blue tint. Post surgery, this tint is of course completely invisible, but during surgery it allows the surgeon to very easily see that the implant is structurally sound, that the barrier layer does not have any micro imperfections. The BluSeal technology is the technology that gives the surgeon complete confidence that the implant they are working with has no structural imperfections.
Motiva Implants can also have optional Qid/Q Inside Safety Technology – this a micro transponder system that allows patients and doctors to verify safety information at any time in a non-invasive way.
Motiva Implants in London
If you are looking for an approved Motiva surgeon in London, the Motiva site has a tool for searching for surgeons by city and verifying their credentials. 
As you will see, Paul Banwell is an approved Motiva implant surgeon covering London, Brighton and the south east, he has a clinic on London's prestigious Harley Street. Paul also uses the Crisalix 3D scanning technology.
Paul has a superb reputation from verified, independent reviews. He prides himself on always carrying out detailed, friendly consultations, this the chance for him to chat with the prospective patient and them to fully talk through their hopes for breast augmentation surgery.
For any patient who does undergo surgery, there is thorough after care, in fact Paul provides a lifelong follow-up policy for all breast surgery patients – this a unique approach.
Paul's work has received numerous accolades, this including being named in the UK's Top 100 Doctors by The Times.
A familiar face on TV and in print, where his expert opinion is regularly called upon, Paul holds a wide range of qualifications and is extensively published. You can read more about his career and qualifications on this site.
Paul's London clinic is conveniently located on Harley Street, Marylebone – W1G 8QQ – view it on a map.
To arrange an initial consultation, please call 01342 330302, email help@paulbanwell.com or use the on-site Contact Form.
Harley Street's Reputation
London's Harley Street rightly has a reputation as being at the forefront of medicine and surgery.
The street was named after Thomas Harley, Lord Mayor of London, in 1767 and it has had the strong association with the medical profession since the 19th century.
Currently, there are around 3,000 people on the street employed in the medical profession, yet in 1900 there were only around 80. The street's importance and reputation has grown exponentially.
The street's handy location in the centre of London has certainly played a part in tis expansion, with superb public transport links it is accessible from any part of the south east. Nearby London stations include Paddington, King's Cross, St Pancras, Euston, Marylebone and, underground stations, Regent's Park, Great Portland Street and Oxford Cirtcus.
However, the street's reputation for excellence has also played a key part in the development – having a Harley Street practice is a sign of prestige, a sign that the surgeon or doctor has reached a high level of repute.
This is shown through the list of great names who have lived or worked on the street, these including Lionel Logue – the speech therapist who worked with King George VI, Charles Wilson – Winston Churchill's personal physician – and pioneering Ophthalmologist Sir Harold Ridley.
Harley Street is also a much loved setting in film and literature – this including Jane Austen's Sense and Sensibility and four separate Agatha Christie novels.